Dear customers!
All products of the Lithuanian production factory "Kudreshov" is from our warehouse in Moscow and shipped immediately after approval of the nomenclature of your order form and payment.

Search by size and/or color


Search by name or any text

Наши телефоны: +7(903)133-9342
+7(903)133-9037

Catalogue
Delivery on Russia and CIS c CDEK by the transport company fare. Our manager will agree with you postage and insert it into the Order.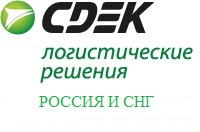 Article: 459
Color:


-
Type: Types and cost of delivery order » List of types of delivery and the cost to be included in the Order
Country: Russia
Description:
Delivery on Russia and CIS c CDEK (the transport company tariff)
Goods of the same category